Pretty flowers for a very pretty person!
[thecrimsonloon] This is a Hibiscus flower, one of my favorites! The grow in tropical areas and come in many pretty colours including: Pink, red, orange, purple, yellow, and even white!. Often the colours are mixed as you see with above.
They can look like wild, like fire.
Or pure, like snow.
When you braid the trunks of several hibiscus trees together, you get a rainbow!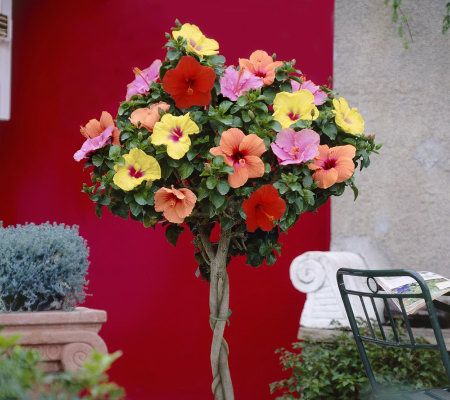 I hope you enjoy these hibiscus as much as I do! <3
Thank you!  I love hibiscus flowers!  We have a tree at home, but it hasn't bloomed yet this year.  Hope I get to see it's beautiful red/pink flowers soon.  :3